Ecommerce Content Marketing Agency
Grow your online store
with SEO-led content marketing
A fully done-for-you content team where we ideate, create and promote high-quality content for your online store that drives relevant potential customers.
The complete content marketing service
Clear defined content strategy
We conduct exhaustive research into your brand, your customers and your industry to create a content strategy specifically for your online store.
Extensive keyword research
With a clear strategy in place, we find the highest potential keywords to attract your target customers turning the keywords into topic clusters.
Rolling six-month content plan
We'll create you a 6-month content plan so you know exactly what is happening and when throughout the entire process.
In-depth content creation
Creating content with the highest chance of generating traffic and rankings, no fluff, just great content that converts.
Comprehensive content promotion
Getting content in front of the right people to amplify it in the short term as well as driving long term organic traffic.
10 years almost exclusively in ecommerce brands
I have over a decade of experience in content marketing, almost solely working with ecommerce brands. Here is a case study of my work in action and a brief background on me below.

Freddie has run targeted SEO and content marketing campaigns for ecommerce brands such as Amara, Deskmate, Mattress Insider, Hollywood Mirrors and Eternity Modern – adding millions of new visitors each year to their sites.
3 packages to choose from
I created multiple packages to ensure the offering can be utilised by ecommerce brands of various sizes. Each package includes the full suite of services, with the only difference being the volume of content created each month. You will also be built a dedicated dashboard to track the performance of the content.
The Packages
Starter 🔥 – $2500/month
1 x content creation per month
Growth 🔥🔥 – $4750/month
2 x content creation per month
Scale 🔥🔥🔥 – $6500/month
3 x content creation per month
Using my systemised process, you will be up-and-running from day 1, with most research (market, brand, customer & keyword research) undertaken within the first week to get moving with content creation and promotion.
You will also not be tied into any contract. So there is less risk than hiring a full-time content marketing team or other agency that ties you into a 12+ month contract. You can cancel anytime.
See the results and some comments
Having been fortunate to work with some incredible brands who believed in content, it makes showcasing the results easy. 

"Freddie really knows SEO and how to produce great engaging content. His strategy's stand the test of time."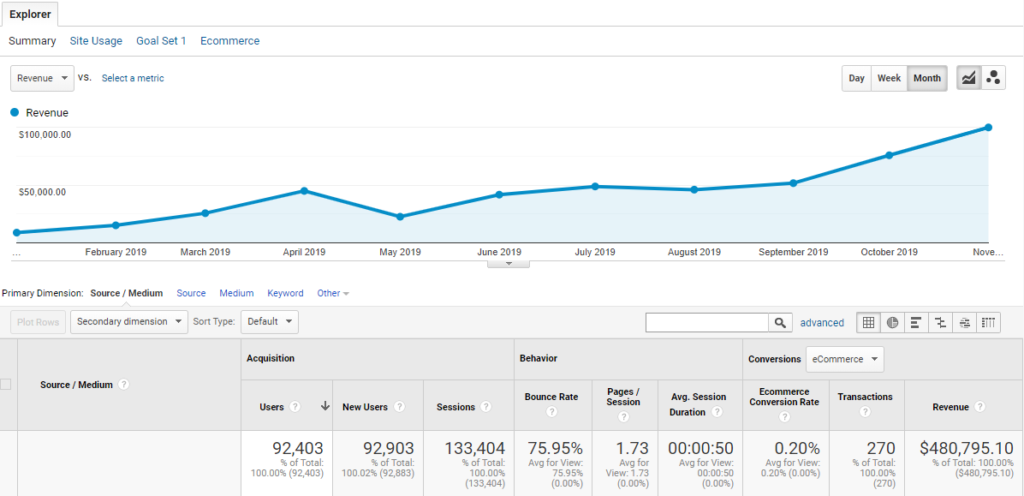 Want me to handle your content marketing?
If you're keen to start working together. That's awesome!
To apply, please click the button below, submit a quick form and I'll be in touch.