Shopify SEO Case Study.
Over 200% Growth in 12 months.
The Bottle Haus had grown exponentially (and profitably) during the early pandemic by focusing on Google Ads and utilising the Shopify platform.
They had a solid site with extremely positive conversion rates from their Google Ads and a wealth of keyword data that any SEO would love to see.
Heading into 2021, they wanted to diversify their marketing channels and reduce reliance in the long term on their paid advertising approach.
Full SEO Audit
To kick off the project I conducted a full SEO audit of the site, it had had essentially zero work on the SEO side undertaken so was quite a clean slate to review.
The audit included a full onsite and offsite review, to identify key opportunities for The Bottle Haus as well as any potential issues that could hold back potential growth. 
I identified a few key opportunities for us to focus on:
The site lacked any basic page-level optimisation such as page titles, meta descriptions, etc.
The site lacked any supplementary content to build topical relevancy of the site as a whole and to drive additional traffic
The site lacked any substantial backlinks to improve the authority of the site
Fixed technical issues including
The general setup crawlability of the Shopify store was strong with some minor improvements we actioned quickly to focus on bigger wins. A couple of examples of these included:
Improving the URL structure of the product pages when linked from collection pages to improve the internal linking of the site
Quick win site speed improvements – removing unneeded javascript for example
Optimised on-page elements 
There was next-to-no optimisation of pages on site including page titles, meta descriptions, on-page copy, image alt tags, etc. 
Due to having thousands of products, we worked on creating a templated approach to page titles and meta descriptions to allow a scalable approach to target our top target keywords.
Category pages would prove to be the largest commercial opportunity, keywords such as 'buy bourbon online' were identified early as the highest converting keywords from the Google Ads data.
A similar approach was implemented for meta data, a templated approach that would allow targeting a broad section of target keywords for each page.
We also added additional content to collection pages to add further contextual relevancy of the page and support users in their purchase journey.
These keywords are very competitive so we didn't expect too many wins right away.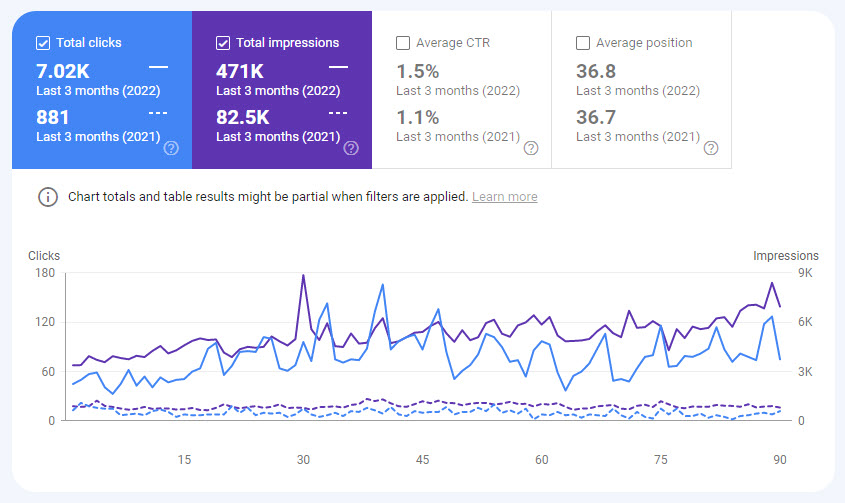 Created new sub-categories around brand-specific keywords
The Bottle Haus was selling hundreds of different brands of products but only had collection pages targeting the category types (vodka, whiskey, tequila, etc). 
This presented a huge opportunity to increase the breadth of keywords that the site ranked for by creating dedicated pages to target terms such as 'blantons whiskey', 'ciroc vodka' etc.
We rolled out these pages and many got picked up and ranked well very quickly.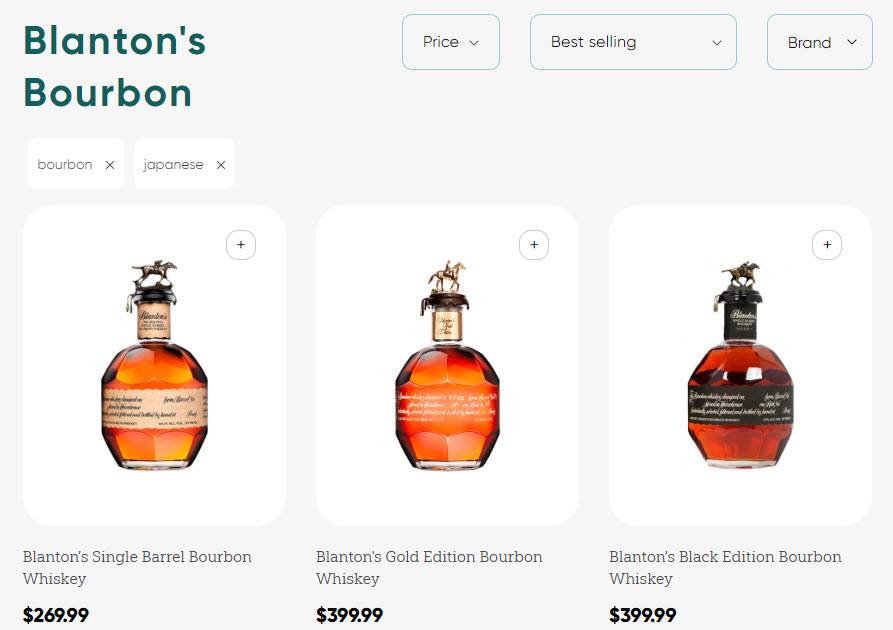 Bottom of the funnel content strategy
The Bottle Haus had zero blog posts or any other content on site. This space is pretty competitive around a lot of generic content – keywords such as 'what is bourbon' are both highly competitive and way too high in the funnel to warrant our focus.
We chose to target bottom of the funnel keywords, may which seemed to have much lower competition and still had decent search volume. These types of keywords can not only drive traffic but can also drive conversions as they are product-focused to drive conversions, still increase the topical relevancy of the site around the key topics and present great opportunities for internal links through to product and category pages.
The types of keywords that we targeted included:
'Best bourbon under $100'
'Best tequila for sipping' 
'Best irish whiskey 2022' 
The results were incredible and swift, with many first page rankings appearing within a few months of the first articles being published and even quicker once we had started to generate positive momentum around publishing frequency.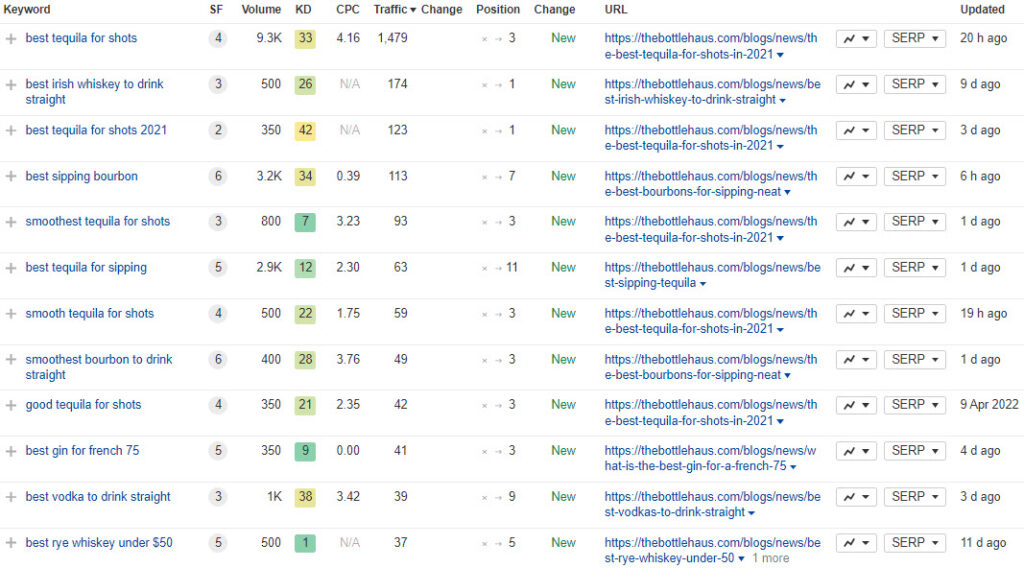 Product feature led link building approach
There were many link building opportunities available for us, there are many data-led creative link building examples within this space. We needed to be as efficient as possible with time limited – and opted to focus on a product-led link building approach which focused on two core areas:
Product features in articles such as gift guides, best X lists, etc
Promotion of our few exclusive products
We found gift guides and best-of lists created by publications from the year before and approached the writers to see if they would be updating or writing a new article for 2022 – and pitched some of our best selling products to be included.
Similarly, we found writers who had covered launches of new products in our space and reached out when we had an exclusive product launching to see if they wanted to cover the story.
This approach proved extremely successful and led to us picking up a range of high authority publications including Rolling Stone, Esquire and The Kitchn as well as niche-specific publications such as Whiskey Raiders.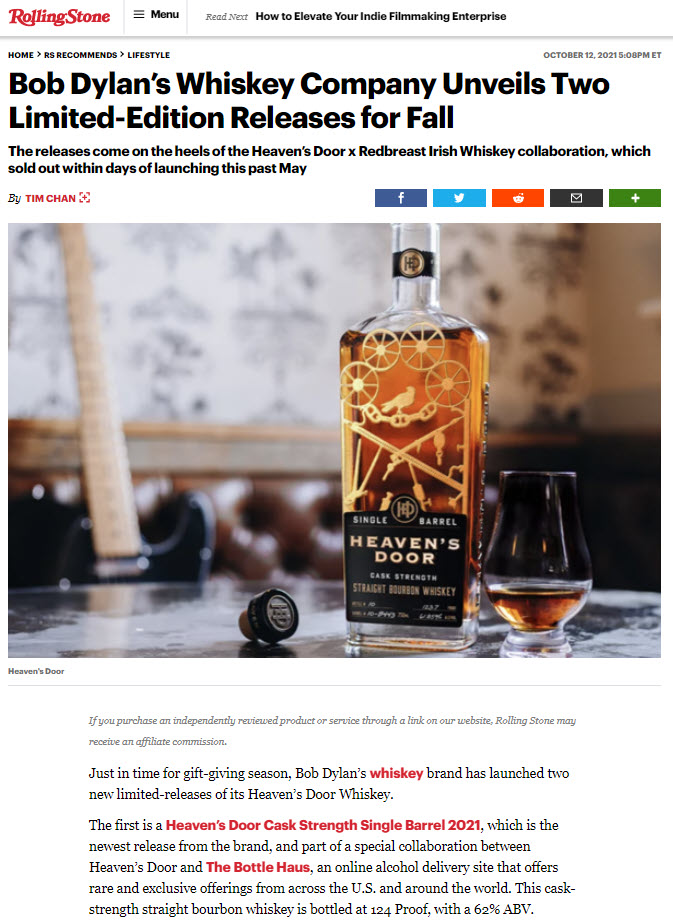 With consistency being the key in any SEO strategy, the approach for The Bottle Haus led to triple digit growth for both organic search traffic and revenue from the channel.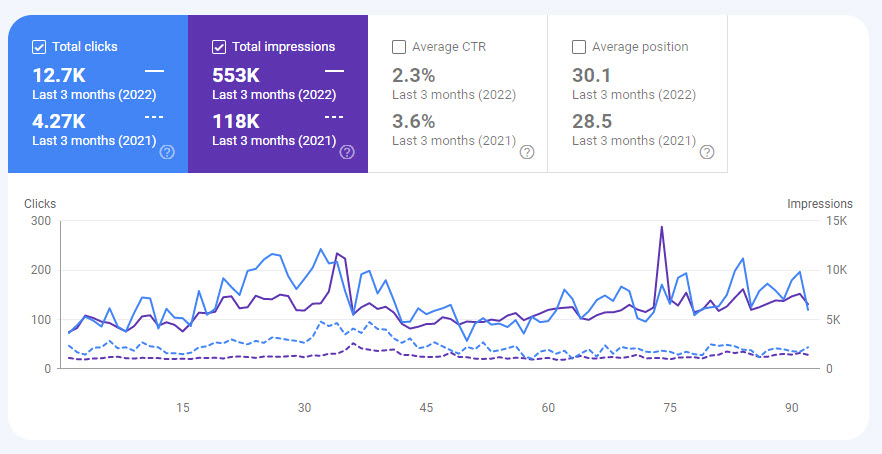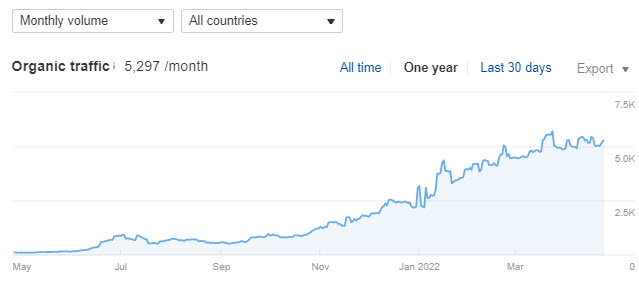 Want to grow your organic search revenue?
Your search for a reliable ecommerce SEO consultant is over! Click the button below and fill me in on your project and let's get started today.