Want more SEO traffic to your ecommerce store?
If so, you're in the right place. I'll give you a free SEO checklist to get you on the right track. Just click on that big orange button below.
The secret to growing an ecommerce brand to six figures from SEO isn't rocket science, it's consistency
What if I told you SEO wasn't actually as hard as it is made out to be? 
10,000 more monthly visitors: No problem.
$20,000 extra profitable revenue. Yep!
Contrary to what you might think there are plug-and-play systems for reaching these goals.
Repeatable and scalable formulas for SEO success.
They aren't complicated. But they do take time and effort to implement.
My name is Freddie Chatt, ecommerce SEO expert and founder of ecommerce brand, Village Cricket Co. 
Having worked in SEO for over 10 years, I've seen first-hand 100s of strategies that have worked, failed and even wiped sites off Google completely.
I've tested different tactics so I can share with you the SEO growth strategies that work again and again.
The one thing that is a fundamental part of any SEO strategy is consistency.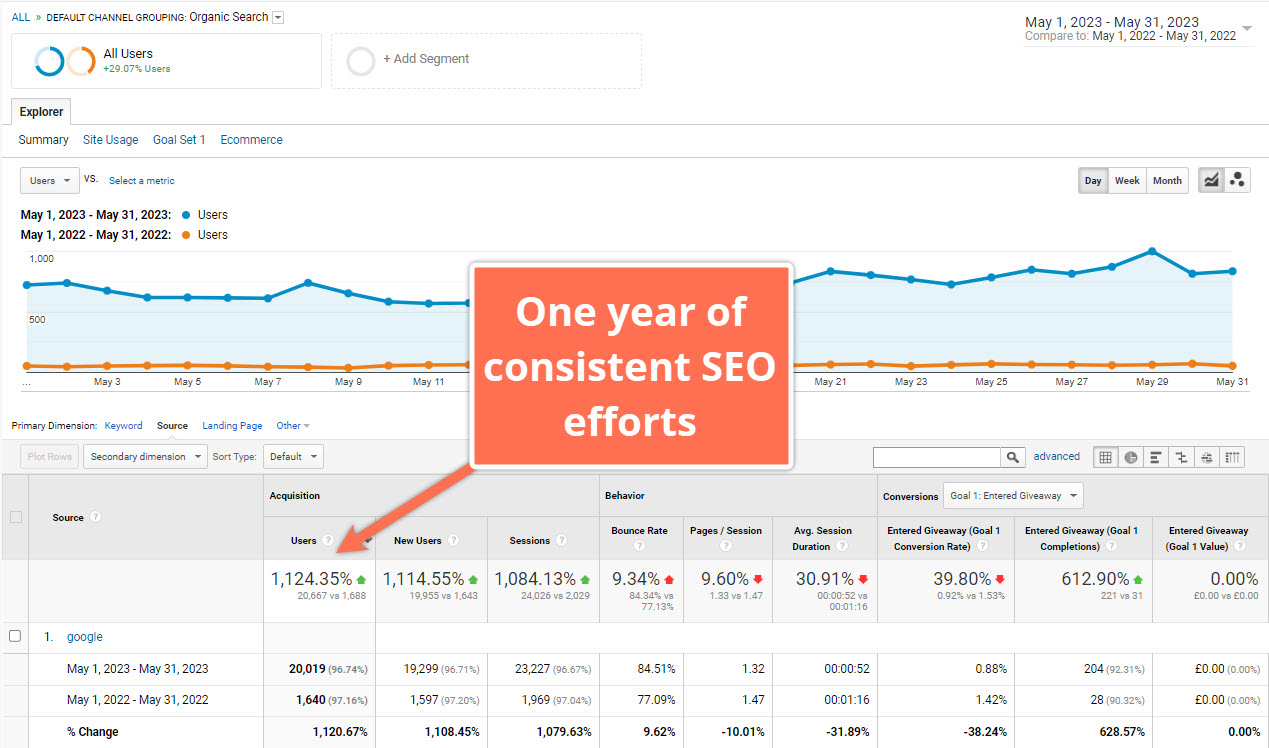 You have to consistently publish content.
You have to consistently acquire new backlinks.
You have to consistently provide a great customer experience.
This is where most fail with SEO. They give up too early.
If you can persevere, you will win.
But if you don't know where to focus, you might be wasting your time and effort on outdated tactics that do more harm than good.
That's why I'm here.
I'll keep you updated with the exact SEO strategies that are working for ecommerce stores.
Get started with a free SEO checklist.
Just click the button below, enter your email address and you won't miss a thing.