DTC SEO Case Study - 350% Growth.

Village Cricket Co.
Village Cricket Co. is a small ecommerce brand I co-founded selling cricket bats and equipment. The site itself went live in the summer of 2020 on a brand new domain, but no real work was undertaken on the site until summer 2021 once we could finally start playing cricket again.
We are growing the site primarily through SEO, being supported by email marketing and community building right now. We'll be looking to add paid channels into the mix in 2023.
The site is built on Woocommerce and we use Elementor as a landing page builder to create a lot of our pages.
Building a new ecommerce site from scratch, I started off with what I knew. WordPress + Elementor. 
We built the standard pages, homepage, about us page, etc. that follow pretty standard formats. But we wanted to add more depth to product pages with the ability to add reviews when we got them as well as FAQs, all whilst keeping it all on brand.
Unique Product Page
We kept the above-the-fold part of the product page pretty standard so users weren't confused. The real value-add from an SEO perspective is below the fold. We added a supporting description of the product, our reviews are all visible on the page, and a detailed FAQ section which allows us to create the depth of content to improve our chances of ranking as well as helping the user.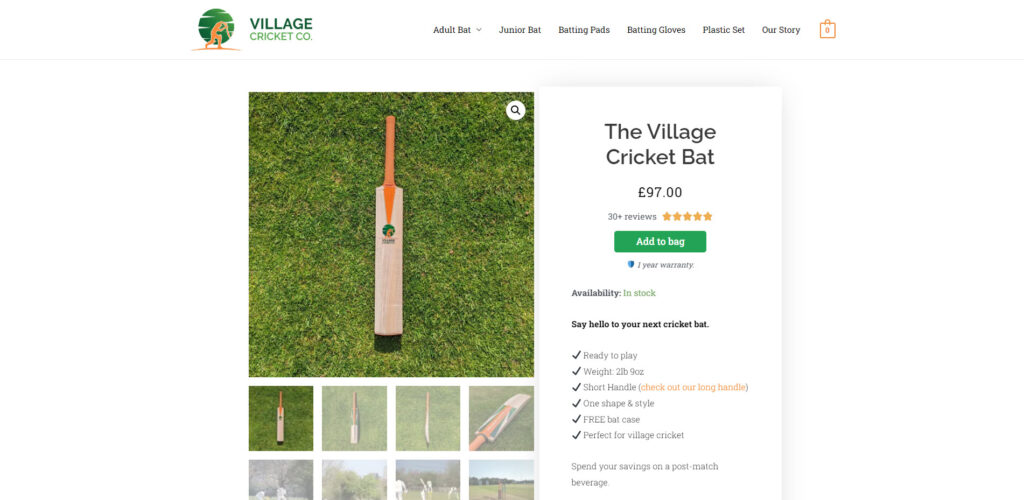 Content-Led SEO
The cornerstone of our SEO efforts comes through the strategic use of content to rank for hyper-relevant and commercially valuable keywords that many competitors had not targeted giving us a large opportunity. 
We create SEO-driven landing pages for product variations that we couldn't target just on the product page itself, for example, the different sizes of junior bats, we created a page for each size variation, for example; Size 1 Cricket Bat.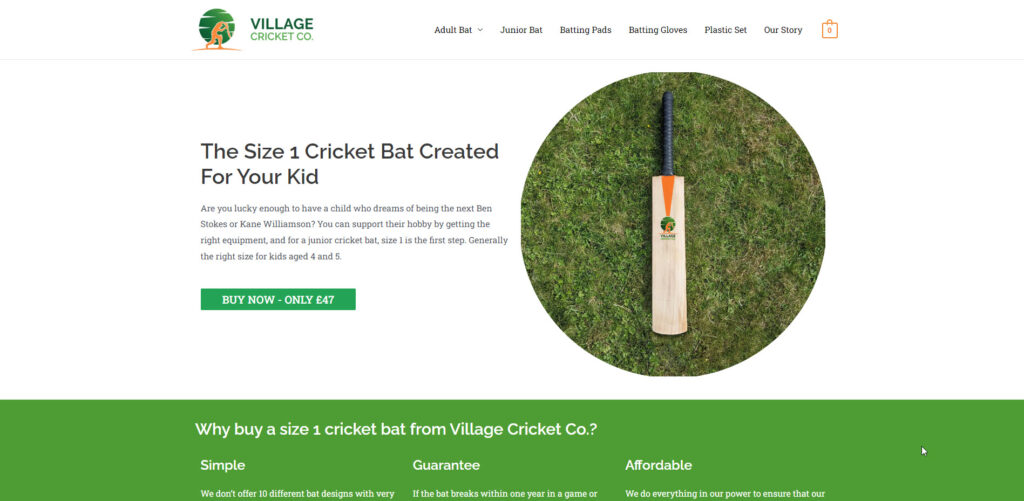 Additionally, we created bottom-of-the-funnel content for other long-tail keywords on our blog to target keywords such as 'best cricket bat for beginners' and 'lightweight cricket bat' which drive very relevant and converting traffic via our blog.
We have started to prepare for future product launches by creating blog posts around the products and featuring other products – and then plan to update them once we launch new products to drive further sales.

Expired Domains
There are hundreds of small cricket equipment brands in the UK and further afield. These pop up and drop off every now and then and this often leaves relevant domains that have picked up a few links ripe for the taking. 
We have purchased a couple of old brand domains and redirected them to ours, this would have boosted our overall domain authority making it easier and quicker to rank for our target keywords.
Digital PR
We have utilised digital PR to acquire some high authority links from relevant and authoritative sites including The Cricket Paper, Cricket Yorkshire and Sage. Whilst also getting interviewed on BBC radio. 
We achieved this by targeting very specific journalists who had covered similar stories on the affordability of cricket and pitched our story as a working solution to the problem. 
We have also launched the first price-based survey into grassroots cricket and plan to use this data as leverage to pick up further relevant and authoritative links.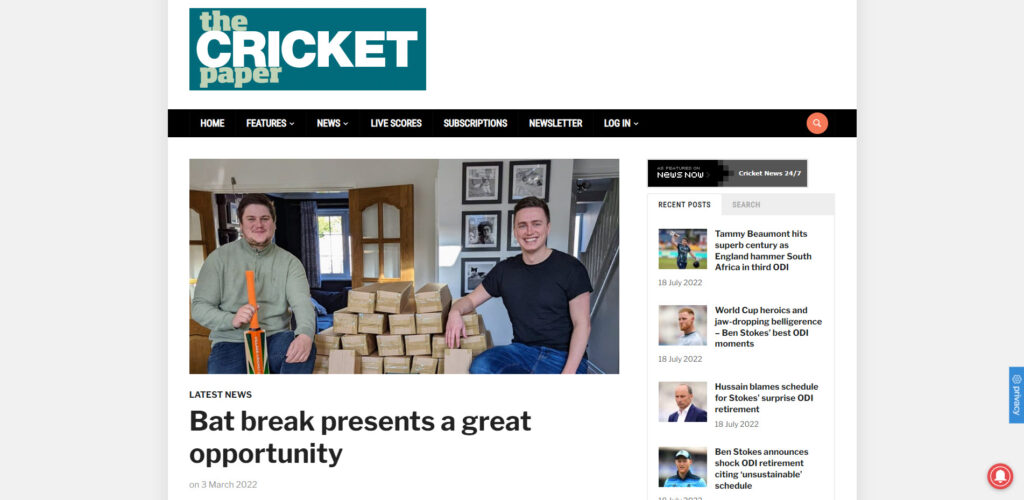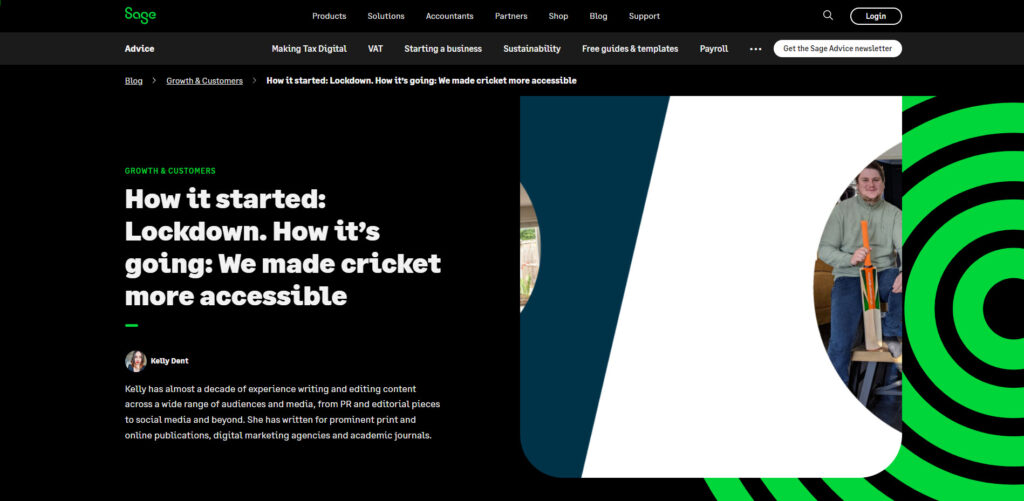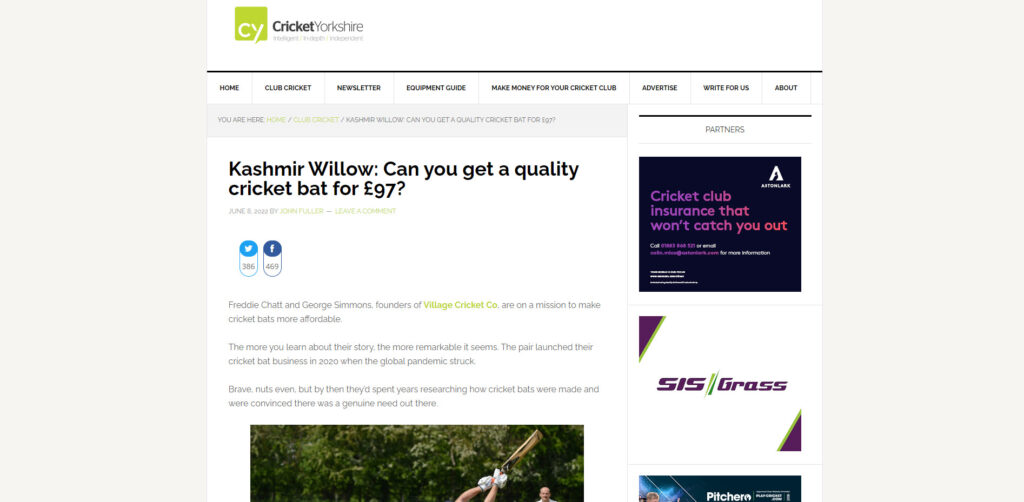 We are seeing huge year-on-year growth from 2021 to 2022, with almost 400% more traffic and over 350% more revenue.
We're playing the long game with our approach to this brand, and there is still a lot of room for organic growth into 2023 within the UK, before we even start to look internationally as well.

Want to grow your organic search revenue?
Your search for a reliable ecommerce SEO consultant is over! Click the button below and fill me in on your project and let's get started today.