SEO & email marketing can be a match made in heaven.
SEO can drive huge volumes of traffic to your site, combine this with a perfect offer within a pop-up and drive incredible levels of sign-ups.
Send these subscribers a welcome email flow that educates them on your product, your brand and an offer they cannot refuse.
And you have yourself a sales funnel making money on autopilot.
Here is a real-life case study…
We ran a test earlier this year on Village Cricket Co. to show how SEO and email marketing can work together seamlessly and scalably.
The result, 355 new email subscribers
And 41 sales from those subscribers.
And to top it off, it cost us almost nothing.
We created top-of-the-funnel content.
This was content with a larger search volume, and low competition but also very low direct commercial value (these visitors were highly unlikely to convert into a customer on the first visit).
But it is 100% relevant to our target audience – they play cricket.
For us, this included content like:
best cricket sledges
best cricket podcast
how to hold a cricket bat
cricket bat sizes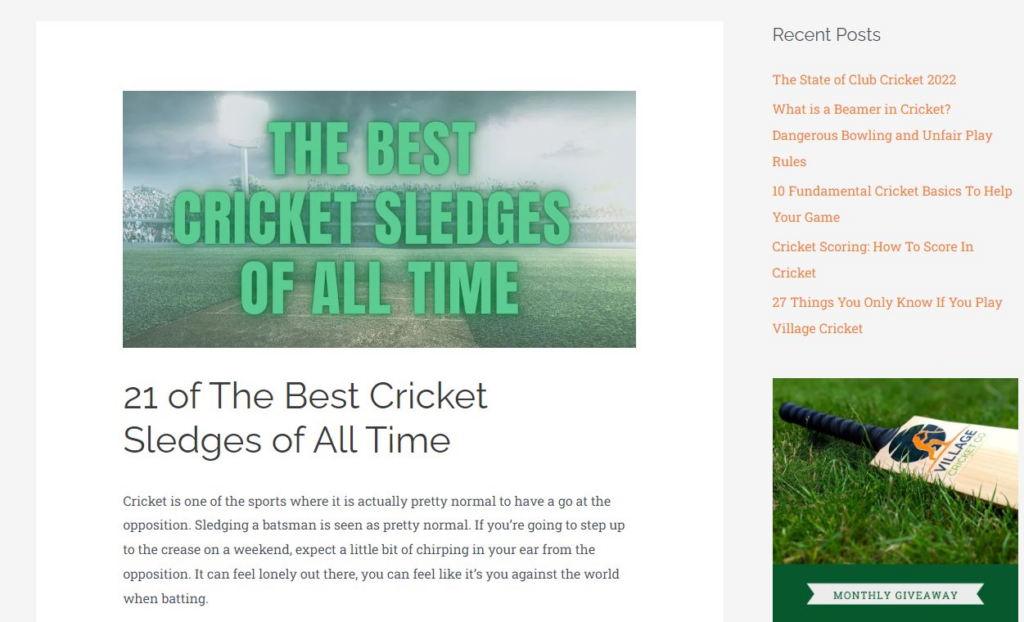 This content had low competition, so was easier for us to rank for than the highly commercial content.
But with higher volume, it gives us the opportunity to drive a lot of traffic to our site.
Once we created the content, we set up a pop-up with a monthly giveaway to drive the new visitors to our email list.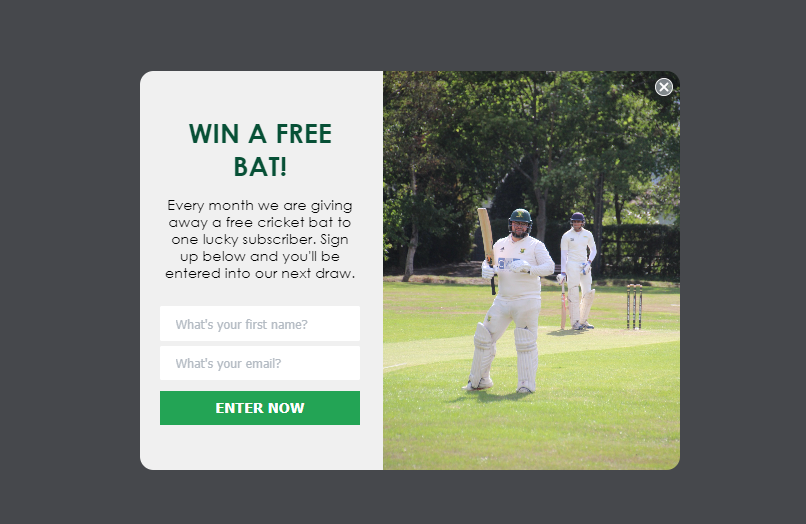 Once on the list, they received a dedicated flow educating them about our brand, story, and our products.
Our products are groundbreaking, but they offer a unique position within the market.
The welcome flow concluded (for those who didn't win) with a discount to entice them to make a purchase.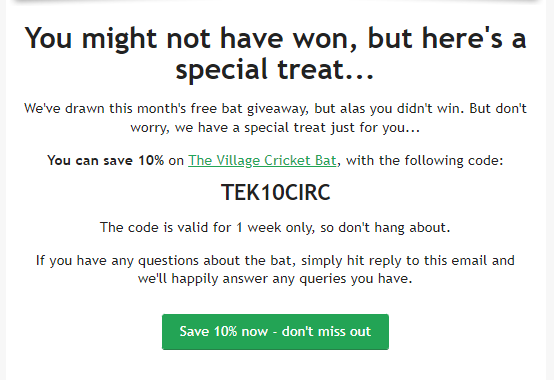 The final results…
After an initial 6 months of content creation, email sign ups and flows going out the results were:
16,614 visitors to the content
355 sign ups (~2% sign up rate, not awful but plenty of room to improve)
41 sales
£3772 revenue (50% margin)
£1800 profit
This is barely scratching the surface with the opportunity we have around this – 2023 will see this scale even more.