Following this ecommerce SEO checklist helped me grow my online store to over 6 figures in revenue JUST from SEO.

If you're new to SEO and looking to fire off some quick wins to get ahead of your competitor in the search engines and drive more traffic and customers to your ecommerce website – this is the SEO checklist for you!
This is the complete ecommerce SEO checklist we used to increase our organic traffic by over 300% last year.
Your ecommerce SEO strategy should be comprehensive and cover all of the aspects of SEO:
Technical SEO – Making sure your ecommerce site is findable, crawlable and indexable by search engine crawlers. From setting up schema markup on product pages to cleaning up your ecommerce website structure.
On-page SEO – Everything from your H1s, and page titles to your meta descriptions and internal linking.
Link building – Go beyond best practices and find the link-building tactics that will get your ahead of your competition.
Content – A must-have in any serious SEO strategy for ecommerce websites – level up your content strategy to capture even more keywords.
Using this ecommerce SEO checklist you'll be able to get ahead of your competition in the search engines in no time at all.
---
Here's the checklist:
Basic SEO
The basics of your SEO are needed to ensure you can track the performance of your SEO campaign for your ecommerce business – necessary for your to start ranking in search engines.
Many of these elements could likely be already ticked off quickly but is still important to review and make sure everything is set up correctly.
I'll cover the main (and free) SEO tools you need to get set up that will help get insight into your SEO strategy as it develops.
Basic SEO checklist
Set up Google Analytics
Set up & connect Google Search Console
Set up Bing Webmaster Tools
Connect Google Analytics to Google Search Console
Add 'trust' pages (About us, Contact, Privacy Policy and TOS)
Ensure you are secure with HTTPS and get a free SSL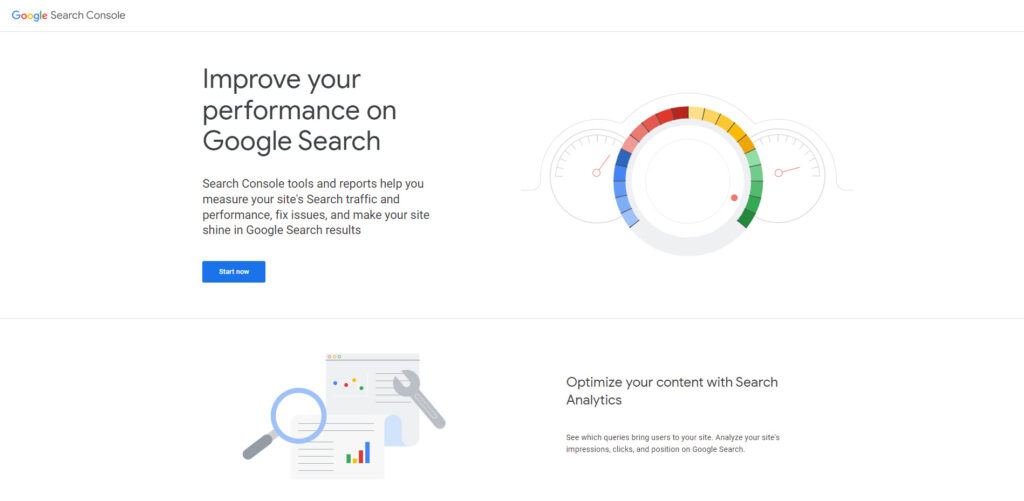 ---
SEO Research
You need to start your SEO strategy with research.
You won't make real progress with your organic search traffic without a clear understanding of your search market and relevant keywords.
You need to find the search queries that your audience is searching for.
And finding the right keyword research tool can be tricky – my preference is combining Ahrefs with Keyword Insights.
Remember – just because a keyword has a high search volume, doesn't mean it is the best keyword to target, a high conversion search intent, long tail keywords can be much more effective.
You'll need to research your competitors, find their weaknesses you can quickly exploit to get ahead in the search results, find how they built their links to form your own strategy.
SEO research checklist
Talk to customers to find their pain points
Perform keyword research for your products
Find category page opportunities
Run keyword research for content opportunities
Review your competitor's SEO
Understand the intent of the keyword you have found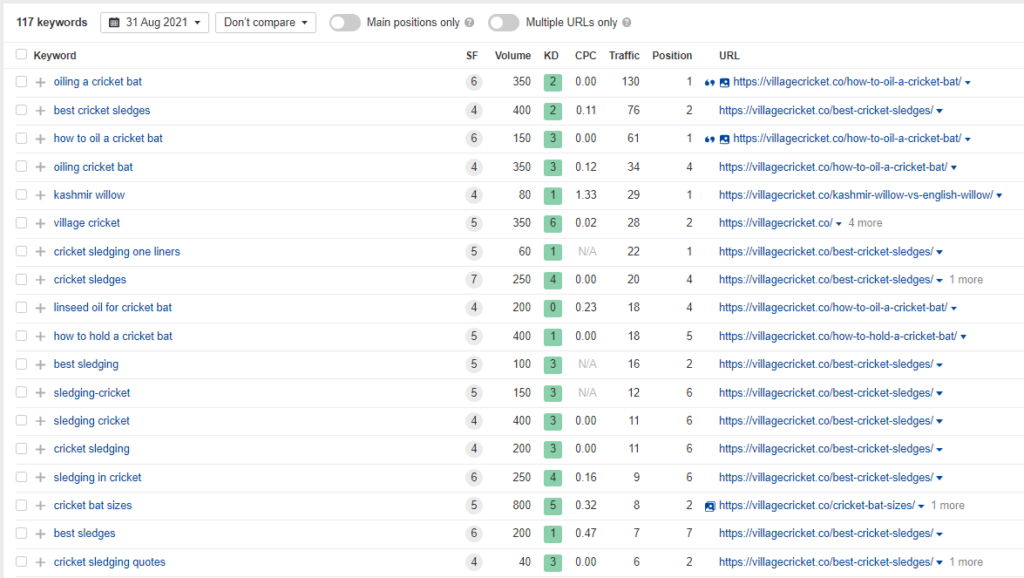 ---
Product Page SEO
Product pages present the biggest conversion opportunity for ecommerce SEO. They can rank for transactional search intent queries meaning much higher conversions than other pages.
Take each product page and combine it with your keyword research, have a primary keyword for each product page and keep real focused on providing the best value for that term.
From fixing Shopify's duplicate content issue with product pages to optimising your page titles for your targeted keyword – getting this right is crucial for your potential SEO success.
Product On Page SEO Checklist
Keep URLs short
Ensure every product has a unique description
Include USPs in your meta description
Use high-quality photos & video
Link out to similar products
Add FAQs around your product
Collect reviews for your products
Add structured data (product info & reviews)
Link to any categories the product exists in
Offer alternatives for out-of-stock products
Collect emails for out-of-stock products
Redirect expired products to the category page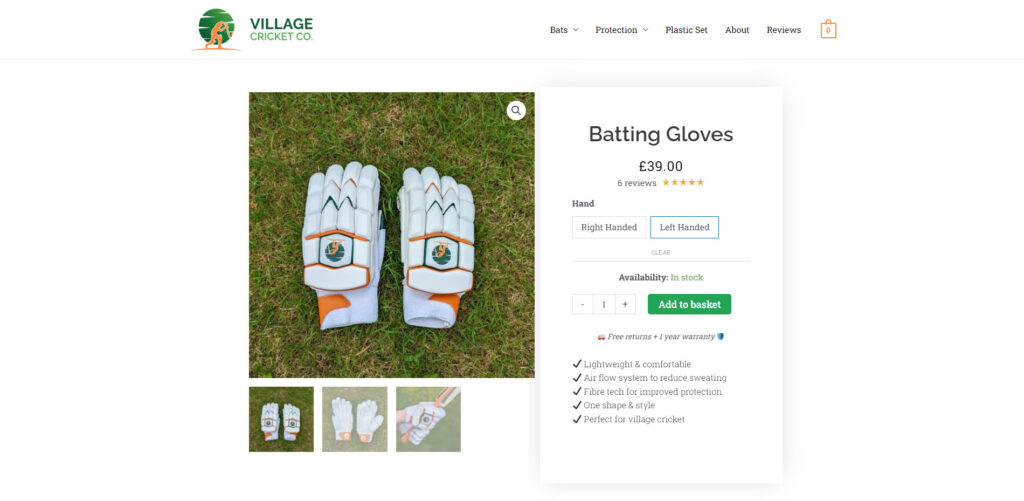 ---
Category/Collection Page SEO
Category pages (or collections if you are on Shopify) should be one of your key focus areas for on-page SEO for your ecommerce website.
There are a lot of opportunities to up your SEO game when it comes to optimising these pages, from getting them to show up with images in search engines, to additional FAQs to add more helpful content to the page itself.
Category Page SEO Checklist
Have a main target keyword for each collection
Keep URLs short – have it as your targeted keyword
Optimise your category name for the main primary keyword
Create a concise meta description
Write a category description
Include breadcrumbs
Add structured data
Add reviews to your category pages
Create sub-collections to target long-tail keywords
Add internal links to sub-collections
Add FAQs to your collections
Link out to relevant content
Add a structure to your collections
Create a faceted navigation strategy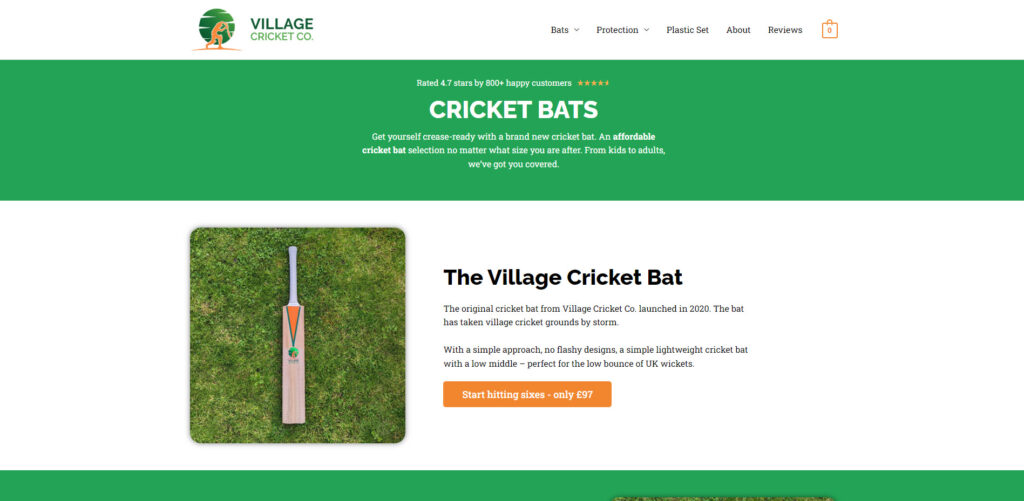 ---
Content Strategy
A good content game is vital for the SEO success of your ecommerce website. It is no longer optional.
With your keyword research data in hand, combined with the search intent – you'll know exactly what content to create.
Internal links are crucial when you are publishing content to support your ecommerce website's SEO – make sure you are adding relevant links to your product pages and category pages.
Make sure you have clustered your keywords to avoid any potential duplicate content that may compete against each other for rankings.
Content Strategy Checklist
Set up a content plan
Map the target keywords to the relevant intent of the user
Create BOFU content to drive traffic and sales
Create higher funnel content to drive higher volumes of traffic (and collect emails)
Ensure all content keyword-targeted is optimised
Write for the user & not for search engines
Ensure the target keyword is in the URL, page title and headline
Only use one H1 on each piece of content
Use subheadings to show the hierarchy of your content
Use alt text for your images
Link to relevant categories, products and other articles
Don't be afraid to link out to relevant resources
Set up open graph tags so content displays well when shared
Create content to drive links (stats articles)
Identify & remove content cannibalisation
Ensure you don't create the same content twice
Use a hub approach to ensure your content supports each other
Regularly update your content
Remember EEAT (Experience, Expertise, Authoritativeness, Trustworthiness
---
Off-page SEO (link building!)
Link building is a huge part of getting your ecommerce website into higher in the search engines.
How much you need to do will depend on your industry and competitors – this should have been made obvious in your research phase earlier.
Whether you had a large budget and can afford a digital PR agency to build you high-authority links or you are doing it yourself – there are options for everyone below.
Fixing your broken links can give you a boost too.
Off-page SEO checklist
Create your link-building strategy
Review your competitor's links and reach out to the best opportunities
Set up HARO and respond to relevant requests
Add your images & products to PR services such as Press Loft
Turn your unlinked brand mentions into linked ones
Run a Digital PR campaign
Get your product featured in gift guides
Get your product featured in product roundups
Send your product to bloggers to be reviewed
Get interviewed on podcasts & blogs
Reach out to local publications
Fix any broken backlinks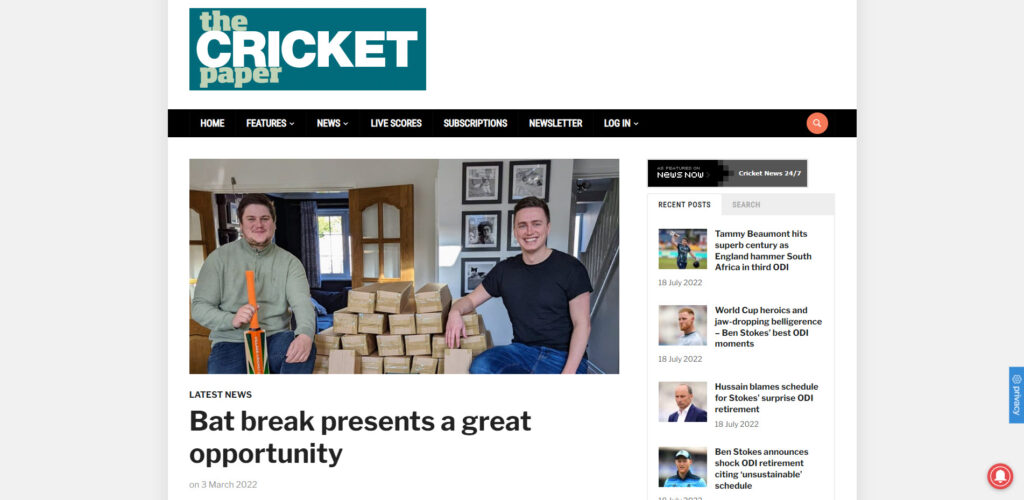 ---
Branded SEO
An often forgotten part of SEO for ecommerce sites – but should be top of mind as your brand grows in popularity.
Your branded keywords are the easiest terms to rank for as people are clearly searching you out.
So make sure you have pages on your site for all of the keywords you find.
Branded SEO checklist
Review your branded keywords and make sure you're #1
Create a discount code page
Create a reviews page
Create comparison content with competitors
Create competitor alternative content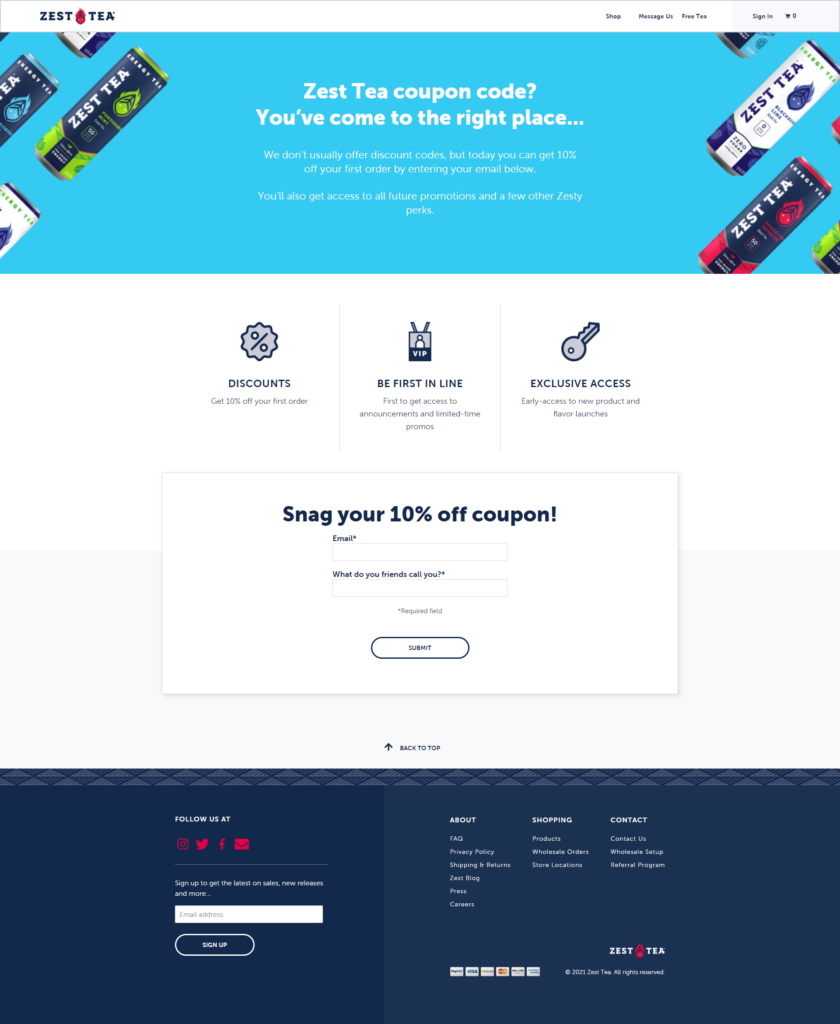 ---
Site Speed Optimisation
Improving your ecommerce website's site speed is crucial for both SEO and conversion optimization.
Slow page load times can hurt your search engine rankings and cause potential customers to abandon your site.
To improve site speed, consider optimizing images and using a content delivery network (CDN) to reduce server response times.
Use caching and minify code to speed up page load times, and remove any unnecessary plugins or scripts. A faster site can also improve user experience, leading to a higher likelihood of conversion.
By prioritizing site speed, you can improve both your search engine rankings and your ecommerce conversion rates.
Site Speed Optimisation Checklist
Use an ecommerce-specialist web hosting service
Use a server that is closest to your target market
Set up a CDN (content delivery network)
Enable GZIP compression
Check if your website is served over HTTP/2
Use caching
Minify your JS/CSS files
Reduce image sizes before uploading
Enable lazy loading
Display images in next-gen formats
Keep your technology up to date
Keep your database optimised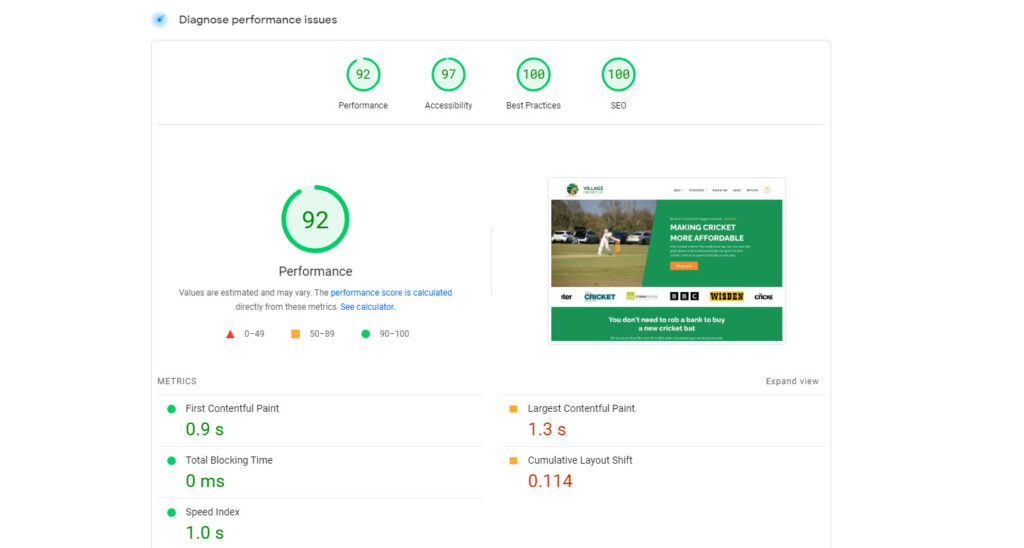 ---
Technical SEO
On the whole, small ecommerce sites do not need to worry too much about technical SEO. That said, a small technical mistake can wipe your entire site out of the search results completely so it is not something to ignore in your SEO efforts.
Improving your ecommerce website's technical SEO is crucial for search engines to properly crawl and index your site, leading to better rankings and traffic. Technical SEO covers site architecture, mobile responsiveness, page speed, and structured data.
Regular technical audits and implementing best practices like optimizing meta tags, ensuring mobile-friendliness, and proper site structure with breadcrumbs and internal linking can improve your website's performance.
Prioritizing technical SEO can improve visibility and make your ecommerce website more accessible and user-friendly for both search engines and visitors, resulting in increased traffic and better rankings.
Technical SEO Checklist
Make sure you only have one subdomain (www. or non-www.)
Create an XML sitemap and submit it to the Google Search Console (GSC)
Fix missing and duplicate title tag & meta descriptions
Create robots.txt file
Consolidate duplicate URLs with canonical tag
Check and fix broken links on your website
Find and Fix Index Coverage Errors in Google Search Console
Review and fix redirect chains and loops on your website
Use redirects when needed
Check for manual penalties in Google Search Console
Noindex irrelevant pages to prevent index bloat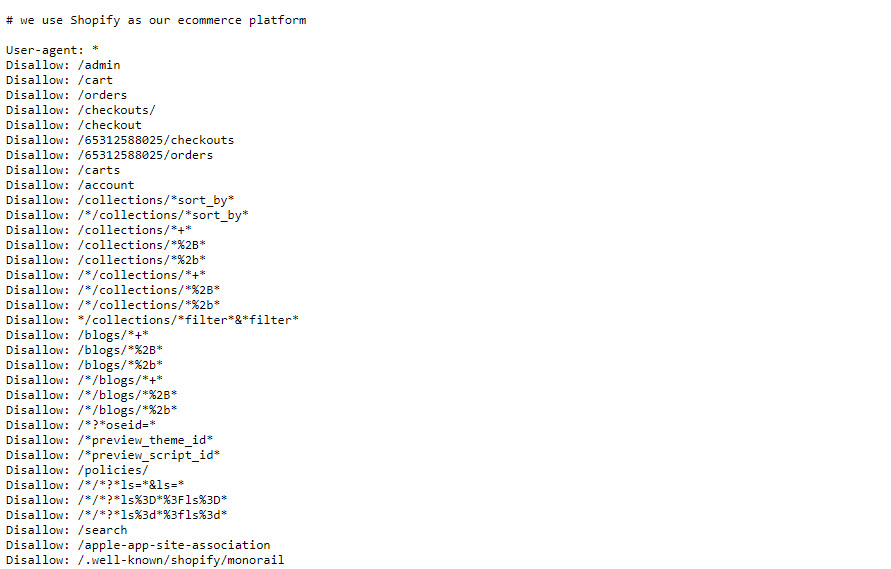 ---
Download your own ecommerce SEO checklist
You can get this checklist in a Google Sheet format – with the exact SEO tools you can use to get them done.
Level up your search engine optimization game today!